Back To Blog
A spring is an important part of the garage door because it won't simply open without it. And if you are having problems with either opening or closing door, chances are the springs might be broken or damaged. But it is a good thing that springs can be replaced and you can even replace it yourself. However, inexperience and lack of training on how to do so may cause injury, and it is the reason why it should be handled by experts trained for the job.
Garage door repair and replacement of springs should be carefully handled by experts to avoid untoward accidents and ensure that your doors are back in its tip top shape. The springs are wound tightly which places it under a lot of tension, and loosening it without wearing the right protective gear and without knowing how to will most likely land you in the hospital due to serious injuries. In the worst case scenario, it might even cause death. So if you think that the problem of your garage door is malfunctioning springs, don't fiddle with it and call the professionals to do so.
Aside from a broken spring, look for signs of age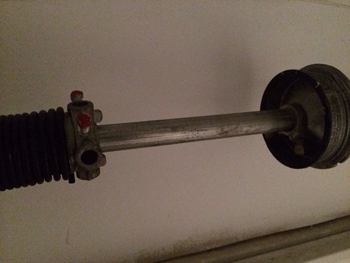 The continuous wear and tear and the number of years would render the springs weak and unstable. And if the torsion spring located just above the door or the extension springs located on both sides are squeaking or making a lot of noise, simply apply spring lubricants. If the problem persists, then ask for a professional advice because you might need garage door repair instead.
Ensure that your doors are functioning properly, which means that it closes and opens smoothly and without squeaking. Also check the safety cables, which are attached to the springs and the garage ceiling or walls. The safety cables prevent the springs from snapping - that might cause serious injuries. So if there's no safety cable or if the cable is weak or broken, call the professionals for a garage door repair.