Back To Our Services
Having a good garage door repair company will be invaluable for any homeowner when it comes time to have the garage door fixed.
Garage Door Repair Rosenberg is a multifunction repair company
They are able to repair the different parts of the garage door and to do work on the garage door operating system. Some of the services they provide to their clients are: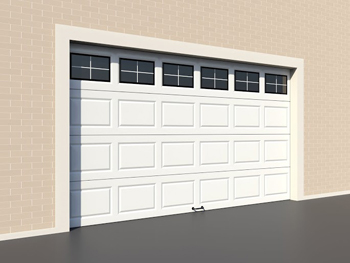 * Broken spring repair
* Garage door replacement
* Torsion spring repair
* Extension springs repair
* Broken garage door cable repair
* Garage door repair parts
* Replace garage door panel
* Fix garage spring
* Door off track
Some of the most common problems that will arise in a garage door are usually centered on the springs and cables that are the force behind the garage door being opened or closed. There are other smaller parts connected to the springs and cables so if they start to have problems then the other parts will start to show signs of a malfunction as well. If the door goes off track, starts to shake or rattle or does not open or close all the way, then the springs or cables could be behind the problem. Since the springs and cables should only be repaired by a professional then the homeowners should contact Garage Door Repair Rosenberg to see what the problem with the garage door is.
In addition to the springs and cables, our company can do repairs and replacements of the garage door and the garage door panels. When something is wrong with these parts it is more noticeable and there is usually not a question that the door or panel needs to be replaced or fixed. Some people choose to tackle these products themselves but it can be an intensive and long repair. Installing one part wrong can make the whole garage door act wrong. Because of this some leave the door or door panel replacement to professional crews like ours.
Back To Our Services