Back To Blog
A garage door does not just keep your cars secure, but your entire home too. It also brings convenience, especially if installed with a door opener. Using the remote control, you can conveniently open it without having to do it manually. It's also important to keep in mind some safety measures in order to prevent accidents that could cause you or your loved ones to get hurt or your properties from being damaged or lost.
How to Maintain Garage Door Safety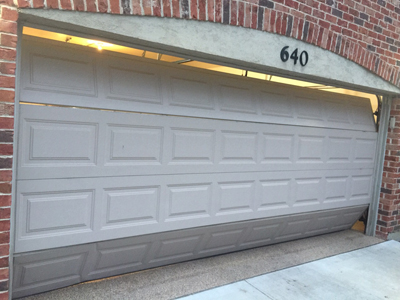 Make sure to read the manual of your door and opener to learn how they operate. These doors come with an emergency release feature that would let you open the door in case it closed when something is still under it. Equipping yourself with this knowledge is helpful so you would know what to do in case this type of accident happens. There is also a variety of safety equipment like sensors that could help prevent these things from happening. It's recommended to invest in these things.
As mentioned, the garage opener remote could conveniently close and open an overhead door. This is why you should keep it away from children as they could play with it. Inspect the door at least once a month. Look for any loose or broken parts. If you suspect that something is wrong, seek assistance immediately to have the problem properly diagnosed and fixed.
Do not leave your door slightly opened. This could hurt your loved ones, especially little kids. Moreover, this could give burglars the chance to enter to your home. Do not let anyone try to enter or exit the garage while the door is in the process of opening or closing as this could put them in danger.
Remember these simple but helpful reminders to keep everyone safe.